About Paradise Pool & Spa
Owned and operated by Jason and Adam. As partners we are available for you. We also have a great crew of professionals to provide the most flexibility and responsiveness that single operators can not. We all live in the area and have a great response time.
The most important thing to know about us is that we are licensed for everything we do. We are LA County Health Certified, C-53 (pool builder) licensed, insured and bonded. Nationally Certified Pool Operators. Look us up on the state website, www.cslb.ca.gov
We are members of the Independent Pool and Spa Service Association (IPSSA). In fact, we have served on the local board of directors and Jason serves as the regional chair. We remain committed to our professional development.
We hold weekly training and safety meetings to improve our skills, learn about new industry developments and discuss better ways to serve you.

Veteran owned: Jason is an Officer in the California Army National Guard and an veteran of Iraq.
Articles Featuring Paradise Pool & Spa:
Get in touch with us
Call us at (310) 370-2144 or fill out the form below.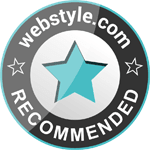 Review us
Please, let us know how we're doing!
Click here to review us!